ORGANISED MINIBUS TRANSFER - LIMO SERVIS:

Organised nonlinear minibus transfer – Limo servis:
BELGRADE –

ZLATIBOR 

– BELGRADE
Our contact:
+381 11 2686 622
+381 65 2686 622
Viber
+ 381 65 2643 962
WhatsApp
+ 381 64 9722 449
From any address in BELGRADE
From any address in ZLATIBOR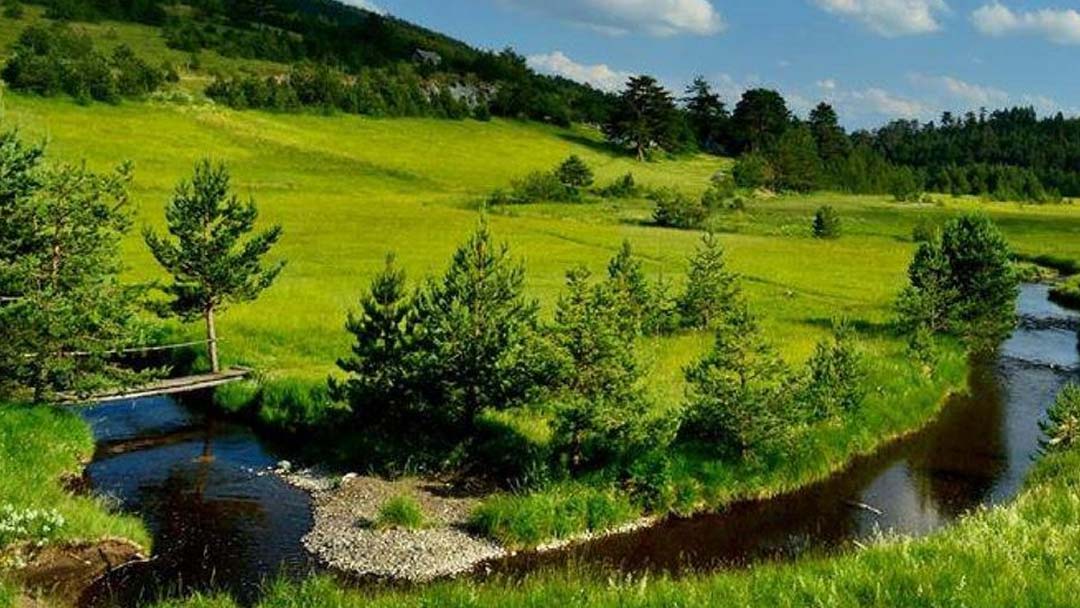 ZLATIBOR
Zlatibor mountain widely known for its timeless natural beauty and landscapes, as well as the modern center in which you can always have fun or attend an interesting event or a concert whether it is summer or winter, believe it or not, is not still fully discovered.
Its cultural treasure and tradition lies in numerous churches, monasteries and monuments, while its almost every inch represents a genuine small natural masterpiece. Therefore, you had better go everywhere with a camera.
Apart from the summer walks and skiing in winter, Zlatibor has a lot offer. As a result of that, it is almost impossible for you to ever be bored.
The museum
"Old village", the only outdoor museum in Serbia, is located in Sirogojno village, 26 km remote from the tourist center of Zlatibor. On 5 hectare piece of land, next to St Peter and Pavle church, old log cabins from all areas of Zlatibor were brought here for presentation and preservation.
The museum consists of two units. The first unit consists of an assembly of the log cabins which are preserved in their primal appearance and purpose and they represent permanent museum exhibition in two Zlatibor crofts. The second group consists of the log cabins that are preserved in their primal appearance, but their purpose is changed and adapted for the tourist needs. These are the hall, souvenir shop, inn, apartment buildings and much more.
Furthermore, Gostilj waterfall represents one of the most attractive hydrological values of Zlatibor. It is located in Gostilje village, 25 km remote from the center of Zlatibor. On the Gostilje Tiver, in front of the confluence of Katušnica River, water crashes from the 20 m high limestone cliff forming a very unique waterfall. Downstream the waterfall, the stream makes numerous smaller waterfalls and riffles all the way to Kaštunica river. Gostilj waterfall is Zlatibor attraction worth to visit and enjoy unique mountain spectacles.
Also, there are Stopića cave, Lake Zlatibor, Tornik and much more that represent more than enough reasons to visit Zlatibor whenever the opportunity presents itself to you. Famous Drvengrad is also located on the slopes of this magnificent mountain. Therefore, do not miss visiting it and taking a ride with the famous Šargan Eight as well.
Gea Tours minibus transfer on the route: Belgrade – Zlatibor and Zlatibor – Belgrade 
The minibus transfer: Belgrade – Zlatibor, the fastest way for you to reach this mountain oasis, as quickly and comfortable as possible. Our vehicle comes to any address in Belgrade that you provide.
The phone numbers for reservations to Zlatibor (and vice versa, from Zlatibor to Belgrade), can be found via our website page CONTACT. We work 24 hours a day, 365 within the year. Reservation can also be made via e-mail, on our website page CONTACT.
Viber
+ 381 65 2643 962
WhatsApp
+ 381 64 9722 449
Kneza Miloša 65
Belgrade, Serbia
You can contact us 24 hours a day – 365 days within the year