ORGANISED MINIBUS TRANSFER - LIMO SERVIS:


Organised nonlinear minibus transfer – Limo servis:
BELGRADE – NIŠ – BELGRADE
Everyday departures
Our contact:
+381 11 2686 622
+381 65 2686 622
Viber
+ 381 65 2643 962
WhatsApp
+ 381 64 9722 449
From any address in BELGRADE
From any address in NIŠ
"Konstantin Veliki" Airport
bus/railway station
hotels etc.
EVERY DAY – NONSTOP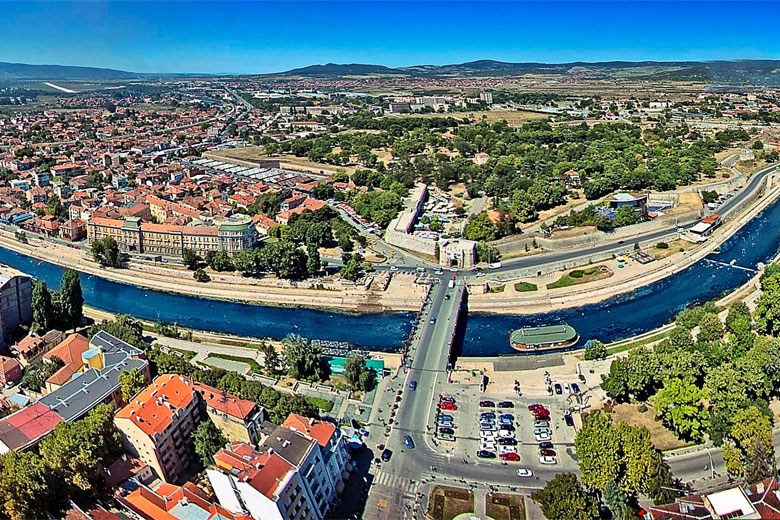 NIŠ
One, more than significant and beautiful, Serbian city, worth everybody's attention is certainly Niš. A place of birth of the Roman emperor – Constantine the Great, but also of many Serbian writers: Branko Miljković, Duško Radović… Sports fans will appreciate the piece of information according to which Dragan Stojanović Piksi was born in Niš, as well.
Niš is a place of good-humoured and cordial people, fans of good but hot-tasting and spicy food, especially when it comes to barbecued food and hors d'oeuvres that have red pepper as their main ingredient. Niš possesses a unique spirit, a spirit of the South and small parts of the Orient, which can be felt in atmosphere of the city.
It is equally beautiful during summer and winter, suitable for the family and individual visits, but it is also attractive as a romantic destination, suitable for long and eventful walks by Nišava river and famous Niš Fortress in which many international events are organized. One of them is certainly the music jazz festival Nišvil, that now lasts for more than 20 years in a row. The Festival is traditionally held in August, it lasts 4 days during which, besides exceptional concerts in the open, various workshops for children and adults, fashion shows and interesting lectures are organized, as well. So far, many big names, both in domestic and world music scene, performed here, such as: Solomon Burke, Billy Cobham, Benny Golson, Tom Harrell, Original Blues Brothers Band, Ron Carter, Hans & Candy Dulfer, Randy Brecker, Miroslav Vitous and many others.
History
Niš is very rich in history. In that respect, visiting famous Skull Tower (Ćele kula) is inevitable for older, but also, for younger population, as well as the archeological site Mediana, which dates since the age of Ancient Rome.
Practically in every sense of the word, Niš represents a perfect place for sightseeing, drinking coffee, carefreeness, laughter and good mood, but also for wonderful picnics, amusement in numerous beerhouses and clubs. For those with high level of adrenaline, there is also a paragliding!  
We are sure that you will never be wrong if you decide for the first time, or again, to visit this lovely city, and enjoy its charms and spontaneity to which certainly you will be led to.  
Gea Tours minibus transfer on the route: Belgrade – Niš and Niš – Belgrade
Gea Tours has nonlinear minibus transfer on the route: Belgrade – Niš, with several daily departures in both directions. Our vehicle comes to any address in Belgrade that you provide.
The phone numbers for reservations to Niš (and vice versa, from Niš to Belgrade), can be found via our website page CONTACT. We work 24 hours a day, 365 within the year. Reservation can also be made via e-mail, on our website page CONTACT.
Viber
+ 381 65 2643 962
WhatsApp
+ 381 64 9722 449
Kneza Miloša 65
Belgrade, Serbia
You can contact us 24 hours a day – 365 days within the year