ORGANISED MINIBUS TRANSFER - LIMO SERVIS:


Organised nonlinear minibus transfer – Limo servis:
BELGRADE – TIMISOARA – BELGRADE
Everyday departures
Our contact:
+381 11 2686 622
+381 65 2686 622
Viber
+ 381 65 2643 962
WhatsApp
+ 381 64 9722 449
From any address in BELGRADE via VRŠAC and ZRENJANIN
From any address in TIMISOARA
EVERY DAY – NONSTOP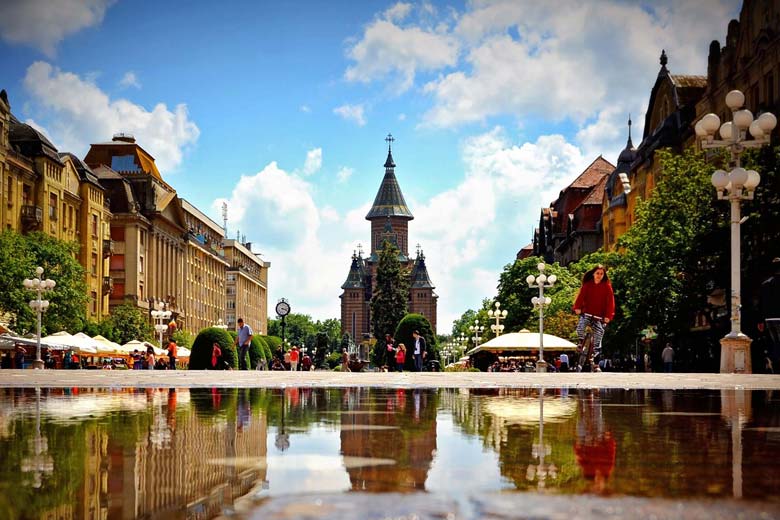 TIMISOARA
A lot of people are surprised by the fact that they can enjoy a one-day or weekend trip with their families very easily and for an affordable price in one of the neighboring countries.
For that reason, we wholeheartedly recommend Timisoara in neighboring Romania, which has literally flourished into one stunning, interesting and significant touristic place during the last twenty years, in so many ways.
As we previously mentioned it is just a couple of hours away from Belgrade and it is suitable for visiting at any time of the year. It is equally beautiful, fun and affordable when it comes to the prices of enjoying the exceptional food or shopping in one of the largest shopping centers in Europe.
It is beautiful for walking among wide streets, squares, arranged parks and enjoying warm drinks or refreshments in fine, isolated corners of the cafés and restaurants. We take this opportunity to mention the timeless Roses Park, which is located near the Romanian Orthodox Metropolitan Church and is a must-see landmark. Also, there are numerous memorable squares, churches, endowments and legacies that date from the 18th and 19th century, worth of everybody's attention.
Small Vienna
Timisoara is also referred to as Small Vienna since its central part genuinely resembles the old looks of Vienna with its magnificent and memorable architecture. Each building and legacy has a story of its own, as well as the extraordinary uniqueness which they emanate.
Since it is a city of flat land don't be scared by a little wind, because you will certainly experience a full enjoyment regardless of the weather. Therefore, make necessary arrangements for your first next weekend break and treat yourself by visiting the city which will fill you with energy until your next trip.
Gea Tours minibus transfer on the route: Belgrade – Timisoara and Timisoara – Belgrade
Every day we have minibus transfer: Belgrade – Timisoara. We daily have several departures in both directions. Our vehicle comes to any address in Belgrade that you provide. If you travel from Timisoara to Belgrade we will come to any address that you provide.
The phone numbers for reservations to Timisoara (and vice versa, from Timisoara to Belgrade) can be found on our website page CONTACT. We work 24 hours a day 365 days a year. Reservation can also be made via e-mail.
Viber
+ 381 65 2643 962
WhatsApp
+ 381 64 9722 449
Kneza Miloša 65
Belgrade, Serbia
You can contact us 24 hours a day – 365 days within the year