ORGANISED MINIBUS TRANSFER - LIMO SERVIS:


Organised nonlinear minibus transfer – Limo servis:
BELGRADE – PROKUPLJE – BELGRADE
Everyday departures
Our contact:
+381 11 2686 622
+381 65 2686 622
Viber
+ 381 65 2643 962
WhatsApp
+ 381 64 9722 449
From any address in BELGRADE
From any address in PROKUPLJE
EVERY DAY – NONSTOP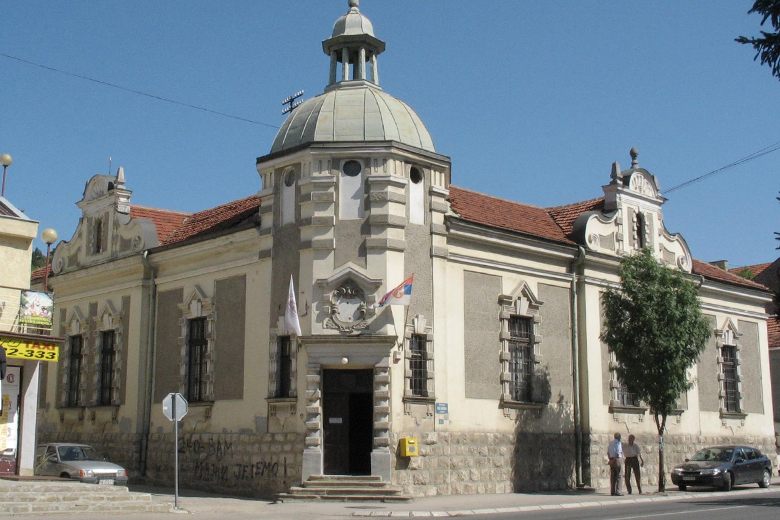 PROKUPLJE
It is common knowledge that lots of places, we hope unintentionally, are absent from the list of destinations that would be nice to visit, when it comes to people who wish to experience not just the new adventures, but also vacation in our country. That is also the case with Prokuplje.
Prokuplje, as well the whole region, is named after the Toplica River, on which the city itself lies. The place is exceptionally interesting and there is a lot to visit within the city itself, as well as in its surroundings.
Pločnik archeological site
Pločnik archeological site, located between Prokuplje and Kuršumlija, dates from the earlier Neolithic phase, i.e. between the 4th and 5th millennium BC. According to the archeological findings, Pločnik is an exquisite archeological site, since it is officially proven to be the site on which the oldest activity of metal processing had been developed for the first time in Europe so far, and at the same time, one of the oldest in the world.
The inhabitants of ancient Pločnik led a very dynamic life, pretty much civilized for some of our notions of the Stone Age. Based on the archeological findings, there are several reconstructed houses and objects from the Neolithic phase in Pločnik, which represent the most interesting part for visitors. In that respect, visitors can peek into the workshop of Radoje – a blacksmith, or Vesna – a ceramicist. They can take a nap on a bed made of thatch or reed, or they can drink beer in front of the collective.
Mystical Đavolja Varoš
It takes approximately half an hour of driving from Kuršumlija to Đavolja Varoš, which does not need an introduction since it is very well known. For centuries, the mysticalness of Đavolja Varoš has been stimulating the imagination of people here, consequently, many legends originated in that way. The most famous one is about the pious people who lived in this area. The devil was bothered by that, therefore he prepared "the devil's water" which made them go mad. As a result of that, the people here decided to marry a brother and a sister. When God saw all of that, he petrified all wedding guests in order to prevent incest, and the petrified guests have been standing here ever since.
Đavolja Varoš is illuminated at night. As a result of that, it is said that visiting this place under the stars is a completely different experience. Đavolja Varoš, which incorporates 202 soil figures originated as a result of erosion, whose height is 2 to even 15 m, width from 0.5 to 3 m, with the stone "caps" on the top, is a result of the erosive process that has been active for centuries.
The very stone caps on the top made each of the towers possible to be developed, because they had been protecting the material under them from rain and the erosive water, which could only rinse material around the tower, but not under it, too. By the process that has been active even nowadays, the material around the tower base is being removed, hence the fact that the towers become more and taller.
Prolom Banja
Then, there is also Prolom Banja, remote by 20 minutes of driving. Prolom Banja represents one of the three Kuršumlija thermal spas and it is famous for its Prolom water. Besides drinking this kind of water, you can also enjoy hydrotherapy (bathing, underwater massages, local baths, pearl baths), mud therapy and electrotherapy.
Apart from everything that is previously mentioned, the very synonym for Prokuplje, as well as whole Toplica region, are kind and attentive people, who will make your stay even more beautiful and content.
Belgrade – Prokuplje with Gea Tours
Gea Tours organizes nonlinear minibus transfer on the route: Belgrade – Prokuplje, based on the principle: "from your door to the desired address". Practically, our vehicle comes to your address in Belgrade and takes you to any address in Prokuplje. We have departures every day and you can contact us 24 hours a day.
Viber
+ 381 65 2643 962
WhatsApp
+ 381 64 9722 449
Kneza Miloša 65
Belgrade, Serbia
You can contact us 24 hours a day – 365 days within the year